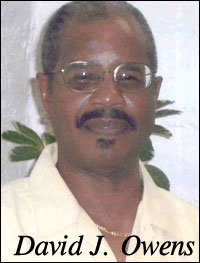 Welcome to the Leon Owens Foundation (LOF) family. It is our sincere intent to demonstrate strong principles for the family unit, community involvement, a commitment to improvement and learning, and helping those in need.
We want you to experience for yourself the pride of witnessing the joy and hope in the eyes of a child, a student, an adult, or a senior citizen when, through the generous sharing of others, a positive change happens in their lives.
Those who believe in LOF and have been active and generous in the Foundation endeavors over the years are valued and appreciated. I invite you to share in the LOF experience. Join the Leon Owens Foundation family in making a positive difference in the lives of others. We welcome your membership, volunteer efforts, suggestions, and donations.